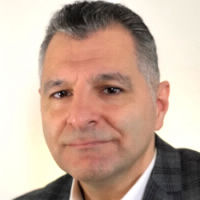 Rodney is a business and M&A attorney with over 20 years experience and a strong mix of entrepreneurial, operational and investing background. Responsible for SHIFT's business structuring and strategic planning, he worked as partner of major law firms including Manatt, Phelps & Phillips, and PricewaterhouseCoopers. His career includes past successful ownership of a plastic engineering company and current participation in technology, e-commerce and movie production companies. He holds LL.B. from Mackenzie School of Law (Sao Paulo) and LL.M. from UCLA School of Law.
Adrian is responsible for guiding technology strategy, plant operations, and leads all aspects of SHIFT's R&D efforts. He has been intimately involved with renewable energy technologies for over 20 years. Recognized as a sustainability expert, he teaches the business of renewable energy technologies at California Lutheran University's School of Management and UCLA Extension. Before, he was VP Business Development at City Solar AG, worked as an Engineer on NASA's Space Station Solar Power Module at Rocketdyne International, and as an engineer for a leading Wind Energy consultancy. He holds a MS in Energy Systems Engineering and a BS in Applied Physics.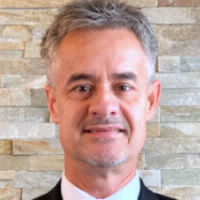 Paul brings more than 20 years of financial management, IT, compliance and business experience to his role as SHIFT's CFO. He has cross-functional expertise coordinating different departments, having built and developed IT systems for financial institutions. His was Chief Compliance Officer at Envios El Cid, VP of Operations and IT at Pontual Money Transfer, and Senior Business Analyst at Sigue Corp. He is also former Chairman of the Board of Directors of Lighthouse Community Foundation, Los Angeles, CA. Marcondes has a BS in IT, a BA in Computer Science and AA in Accounting.
Paulo has over 20 years experience as business and tax attorney specializing in international transactions and tax planning. He is former Partner at PricewaterhouseCoopers and before he was Partner with Miguez de Mello Advogados, a renown Business Tax Law Firm in Rio de Janeiro. He also acted as General Counsel for the non-profits, APAM – Associação Pedagógica Antroposófica Michaelis, and ANEP – Associação Nacional para Educação Pré-Natal, both in Rio de Janeiro, Brazil. He holds LL.B. from Universidade São Paulo.